Ask for a quotation based on your needs now.
430
Easy to use VIBROSTATIC unit, ideal for in and out-door production of a limited range of concrete aggregate prefabricated items like wall and ceiling blocks and paving stones. Forming is carried out manually and is achieved by means of a vibrating unit and counter-mould which guarantee compactness and shaping. In the event of countinous black-outs or energy lacks, this unit can be provided with a diesel engine that, once connected through a belt to the vibrating unit guarantees the correct functioning.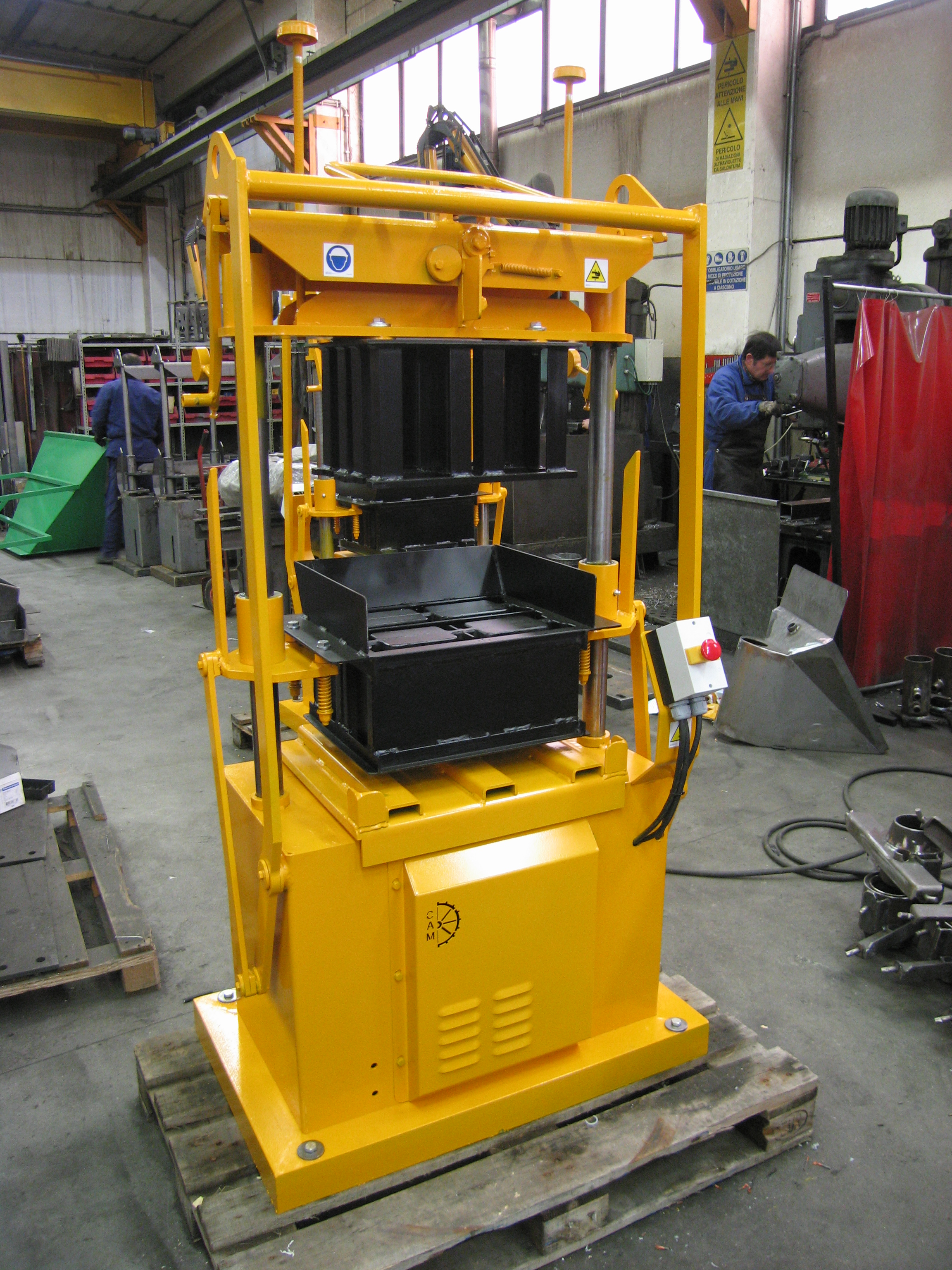 Details
HOURLY PRODUCTION
(block 20x40x20 cms)
100/130 – 11 m2
BOARDS DIMENSIONS
520 x 450 x 40 mm
MAX PRODUCT DIMENSIONS
40 x 40 cm
HOURLY CICLES TIMES
50/65
BLOCKS 20*40*20 cms / MOLD
2
ELECTRIC INSTALLED POWER
1,5 kW – 400 V – 50/60 Hz
MACHINE DIMENSIONS
650 x 1500 x 1850 h mm
Contact us to request a quotation or get more information about our machines.