Ask for a quotation based on your needs now.
1350
Easy to use AUTOMATIC SYSTEM, ideal for factory production of an unlimited range of prefabricated concrete agglomerates such as masonry blocks and floors, pavers, curbs etc. characterized by a large 1350 x 700 mm wooden board with high automation, an elevator system, a sliding table for forming boards. In this case, the hourly production is 1000-1200 blocks / h.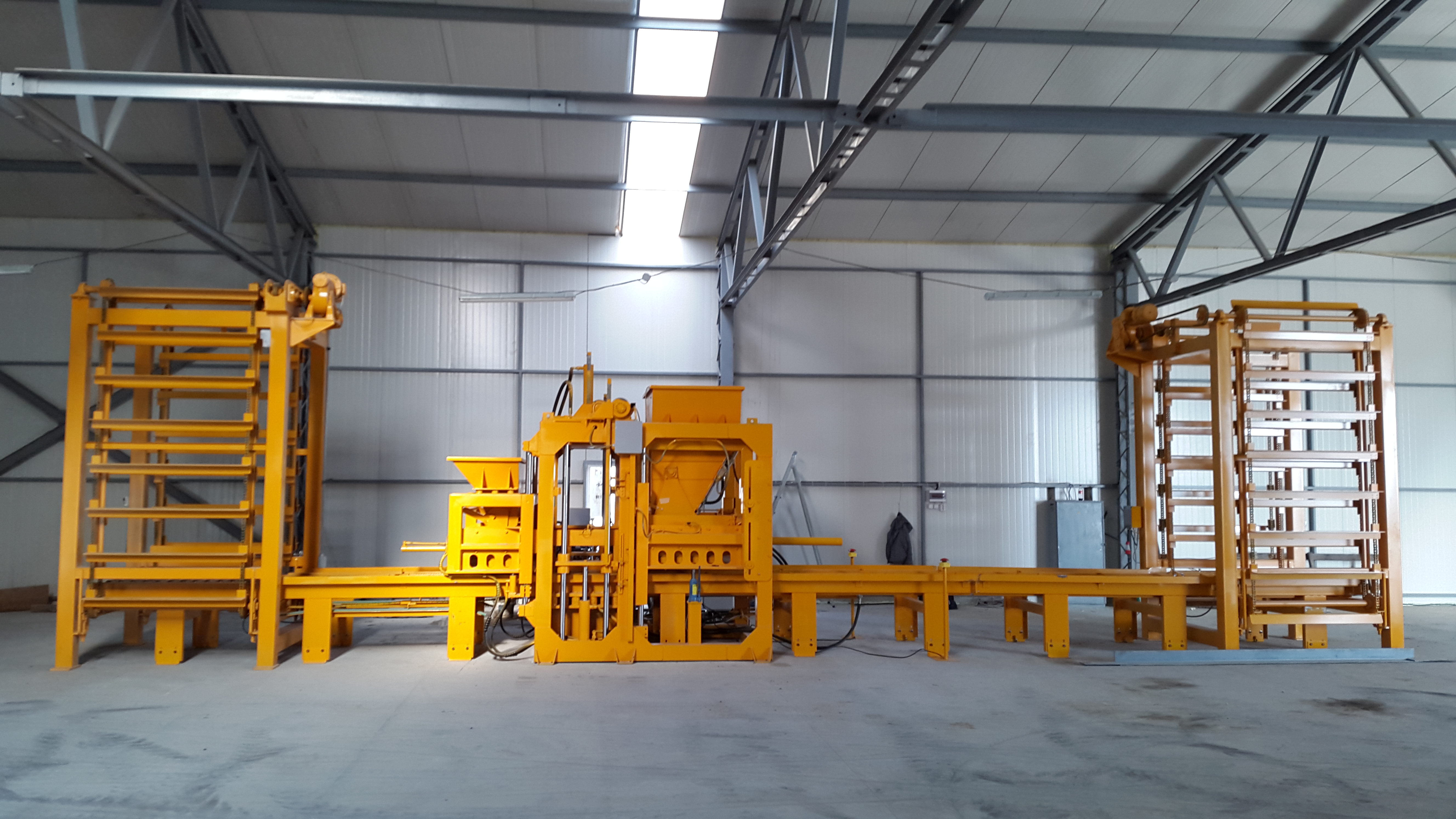 Details
HOURLY PRODUCTION
(block 20x40x20 cms)
1000/1200 – 95 m2
BOARDS DIMENSIONS
1350 x 700 x 40 mm
MAX PRODUCT DIMENSIONS
65 x 130 cm
HOURLY CICLES TIMES
110/130
BLOCKS 20*40*20 cms / MOLD
9
ELECTRIC INSTALLED POWER
45 kW – 400 V – 50/60 Hz
MACHINE DIMENSIONS
2056 x 13200 x 3625 h mm
Contact us to request a quotation or get more information about our machines.