Ask for a quotation based on your needs now.
1050 L
Easy to use AUTOMATIC SYSTEM, ideal for in-factory production of an unlimited range of prefabricated concrete agglomerates such as masonry blocks and floors, pavers, curbs etc. characterized by a large 1130 x 600 mm wooden board with high automation, an elevator system, a sliding table for forming boards. In this case, the hourly production is 600-650 blocks / h.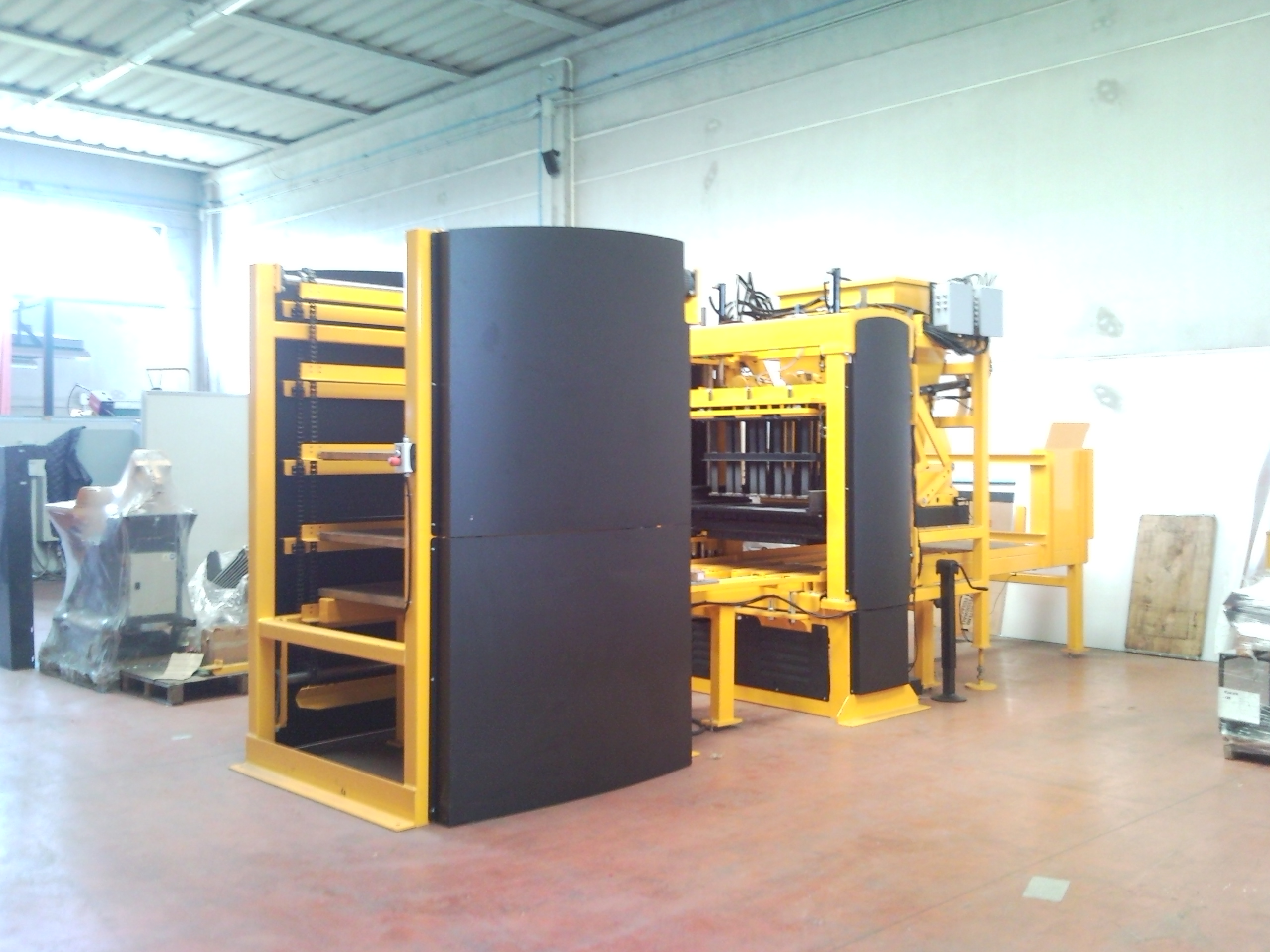 Details
HOURLY PRODUCTION
(block 20x40x20 cms)
600/650 – 50 m2
BOARDS DIMENSIONS
1130 x 600 x 40 mm
MAX PRODUCT DIMENSIONS
50 x 110 cm
HOURLY CICLES TIMES
120/130
BLOCKS 20*40*20 cms / MOLD
5
ELECTRIC INSTALLED POWER
18 kW – 400 V – 50/60 Hz
MACHINE DIMENSIONS
1800 x 7000 x 2700 h mm
Contact us to request a quotation or get more information about our machines.